Businesses seeking new growth opportunities in markets with a high population of multilingual consumers tend to invest in localizing their content across multiple channels. Once those channels include the translating of mobile applications (apps) or software, the process typically consists of some form of Localization (l10n).
In a digitally connected world, where multilingual populations continue to increase, engaging customers in their preferred language is the most logical choice in meeting business expansion goals. Software localization is one of many processes that involve making products or services understandable and more appealing to new audiences.
What is Software Localization?
Software localization is the process of adapting web portals, mobile apps, and game interfaces to specific languages and cultures for a market or region. This includes content translation and adjusting the application's user experience (UX) for design, currency, taxes, regulations, etc.
Yes, software localization can be complex, but if planned right, the process of localizing the software will benefit the businesses and set them up for success, growth, and cost-saving. Therefore, software internationalization (i18n) is another vital step for businesses to consider when planning their software localization.
Software Localization vs. Software Internationalization (i18n)
People often confuse software localization, the process of making the mobile app or software work for a specific audience, with software internationalization (i18n), which is the process of making the mobile app or software ready to work for a specific audience.
The process of i18n enables applications to work in any language, making the software localization process easier to apply the cultural nuances and language of that specific market. Businesses that plan and follow the software internationalization process give themselves an advantage by being able to support any new languages, regions, and cultures through their application in the future.
Once a business follows the software internationalization and localization process, then a decision needs to be made on how the content of the software needs to be translated. Typically, this involves some form of translation management.
Translation Workflow Management & Software Localization
Once the software has been adapted for localization, one central question remains. Which translation method is best for localizing the content from the software? To answer that question, you must understand the different processes involved in making software a multilingual application.
The largest component of software localization is translating any content a user sees into their preferrable language. Managing the translation workflow process is critical to that.
Below are the different stages, within the translation workflow process, for the translation of content within the software:
Extracting content from translation software
Deciphering which content to translate
Scheduling the content for translation
Translating the content
Reviewing the received translations for any errors or issues
Pushing translated content back into the software
Publishing the translated content for live viewing in the software
These stages must be done effectively and on an ongoing basis to keep any software localized. As for many processes, the translation workflow management can be done manually or through various technologies provided by a translation service provider. The most common and effective solution for translating content in software is through a proxy translation approach or translation integrations.
Translation Technologies for Software Localization
When translating content from software, businesses need to consider the effort required from their team and align it with their business goals. Manual approaches to workflow management such as emailing content that needs translation are outdated and have been proven ineffective due to the time, resources, and level of effort it takes. On the other hand, translation technologies for software localization allow teams to be as hands-on or off as needed for their translation projects.
Top Translation Technologies for Software Localization
Proxy translation can be completely hands-off when it comes to the management of the translation workflow process. Superior proxy translation allows a small marketing team to expand the business goals, while the translation service provider focuses on providing the continuous translation of their software.
Learn more about how small marketing teams can eliminate the time and resources needed to manage their translation workflow with proxy translation technology.
Translation Integrations, which include CMS Connectors and language translation APIs, depending on the system and configuration that can be set up to be hands-off or depending on the needs of the business. Superior translation integration allows a robust team to automate their whole translation projects to support their multilingual customers seamlessly.
Learn more about how robust teams manage translation workflow, in their preferred publishing platform, through translation integration technology.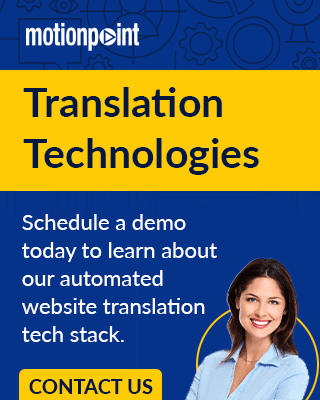 Translation Services for Software Localization
The translation technologies available for software localization are vast. In most cases, businesses that venture into localization also need to focus on translation quality, and cultural adaptation of their translation content, since this is a crucial portion of localization. This is why it is also essential to understand the in and out of the professional translation services industry.
Below are common questions to ask your translation service provider about their services and technologies.
Are the linguists (translators) native speakers of the "specific languages" into which they're translating?
Are the linguists experienced in translating subject matter topics within your industry?
How do you maintain translation consistency and brand voice?
What certification do your linguists have, and what is the translation process?
What is the translation turnaround time?
These questions are important in determining which translation service provider would work best for your software localization needs.
Getting Started with Software Localization
Software localization doesn't have to be a daunting process or task. Once a software has been adapted to be localized, the content set for translation should be an easy and streamlined process. Partner with the right translation expert that offers superior translation technologies for your multilingual customers.
Contact MotionPoint today and have a team of experts guides you into translating content for your web portal, mobile app, and software today.
Last updated on June 06, 2022