What Is Brand Localization?
Brand localization is the process of adapting a brand to appeal to a foreign market and includes a comprehensive plan to address the target market's language and cultural nuances and adapts an entire brand to meet the demand, including services/products, platforms, and marketing messages.
According to research, almost 63% of all websites are in English; however, those only reach about 25% of all internet users. To further this point, 55% of global consumers would only purchase from websites that provide product information in their own language. 72% of shoppers are more likely to buy from sites written in their native language, and 87% of customers would not buy from an English-only website.
Different approaches to marketing brands can lead to better results for your business. Brand localization is powerful because it allows your business to blend into the new culture while standing out among local competitors.
Creating a Brand Localization Strategy
Effective local marketing strategies play a pivotal role in global expansion. Localizing your brand allows more audiences to get to know you, which can ultimately increase your customer base. Localization is also the best way to overcome cultural barriers when entering a new market. Here's how to create a brand localization strategy:
Step 1: Solidify Your Goals
Marketing is all about goals. Without them, you have no way of knowing whether or not your work is worthwhile. Think of it like planning a trip - to know when you have arrived, you must select a destination first. The same goes for brand localization; a solid plan will light the way.
Step 2: Market Research and Expansion Plan
To define your target audience, you must clearly know who your audience is in each country. Therefore, it's necessary to perform market research since your brand's value proposition will most likely change in different countries. Once your audience is defined, develop a clear strategy for how you're going to adapt your brand voice and practice in marketing.
Step 3: Consider Each Element of Branding
Each of the following elements should be fully developed in your domestic market before you start the brand localization process. If your brand isn't solidly developed, you're probably not ready to adapt your brand for an international audience.
Brand Voice
Brand voice is how your brand "speaks" to your customers and is defined by your brand's style of communication. Brand voice encompasses personality and emotion, humanizes your brand, and stems from your communication with target audiences. Brand localization involves more than changing taglines to match a differentiated target audience. It should be holistic. Localize all content to ensure the brand's voice carries over cultural differences.
Brand Identity
Brand identity involves many of the visual elements of your brand, including color palette, logo, and graphic elements. It can also include your brand name, depending on what country you want to expand your brand. Usually, there is not much to change, but remember that English words might have a different meaning in other languages and vice-versa. This is where cultural awareness plays a critical role in brand localization.
Brand Promise
A brand promise is how you articulate the unique value that your business provides customers. It can include your brand vision, mission statement, and value proposition. It serves as a company's foundational value and informs every aspect of the company, from its messaging to its customer service. Brand promise emerges through marketing, which should be localized in foreign markets or risk losing a core messaging tool in translation.
Brand Values
Brand values are your guiding principles and beliefs, communicated through marketing efforts and how you present yourself to potential customers. Your website is the "home base" of your business, so consider localizing your website first. However, your website is just one element of your business that reflects your values. Consider localizing your social media to have a consistent platform to push highly targeted and personalized messages through to customers.
Brand Targeting
Brand targeting reflects the segments of the market you want to reach. A key part of a company's localization strategy is creating and targeting location-specific buyer personas. Market research is an essential precursor for brand targeting, as the demographics of your target audience are likely to change as you evaluate the markets where you want to expand.
Brand Positioning
Brand positioning is the process of getting your brand to market and establishing it as something worth interacting with or buying from. In addition, brand positioning involves strategizing marketing efforts to ensure that your tactics are the most effective in reaching your targeted market segment. Creating an international marketing strategy takes a solid foundation of research, knowledge, and a clear vision.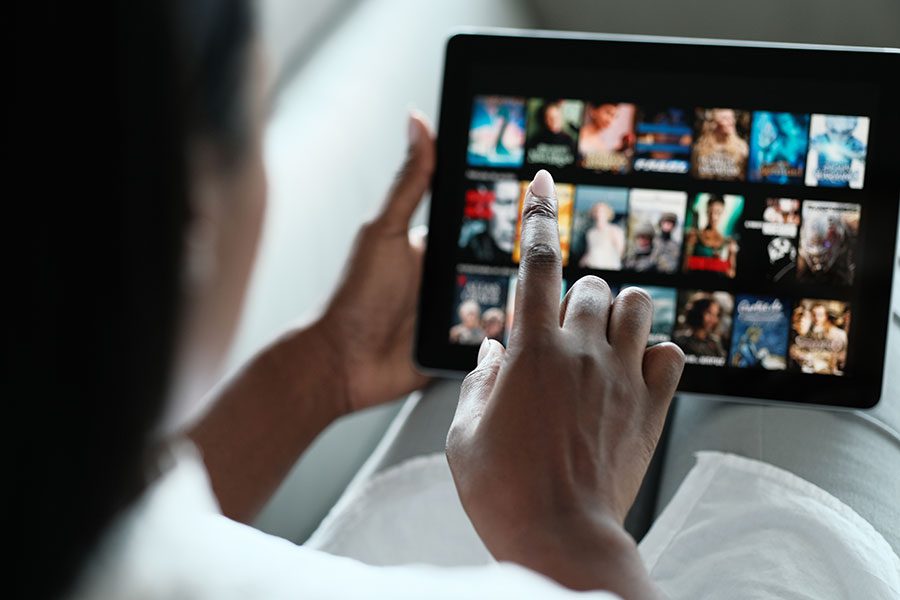 Examples of Effective Brand Localization Campaigns
Starbucks offers a great example of effective social media brand localization. Coffee lovers from different countries prefer different drinks, speak other languages, use different hashtags, and have different cultural backgrounds, so streamlined social media content would be virtually impossible. To address this, Starbucks created a separate Instagram profile for every country where it operates. If you compare Japanese and Canadian Starbucks Instagram accounts, for example, you'll see that they look entirely different. This shows that when you clearly understand your local customers, you can design a marketing strategy that appeals to everyone.
When Netflix was ready to expand internationally, it extensively gathered data and worked with experts in various markets and cultures. As a result, Netflix went beyond simply translating marketing materials. Instead, they strongly emphasize dubbing and subtitling their content that appeals to the different cultures and languages of the markets where they expanded. This helped their audiences feel more connected to and engage with Netflix content. Additionally, their inclusion of more localized and global content encourages a broader audience to use Netflix. Netflix knew that a strong emphasis on regional localization of their content would positively impact their success, and they capitalized on this to gain an even larger active audience.
Mistakes to Avoid When Localizing Your Brand</2>
Mistakes are made with brand localizing when corners are cut in the process or wrong assumptions. They can include cultural, artistic, or translation missteps, including:
Translating content instead of localizing: localization considers cultural nuances that translation alone does not. If you're simply translating your materials word-for-word, you will miss essential differences that may result in losing - or even offending - customers.
Only localizing portions of your brand: It's not enough to translate your taglines and website. Instead, take a holistic approach to brand localization that expands from your larger brand pieces and includes all aspects of your marketing.
Assuming you can target audiences based on domestic data: Your domestic performance is not a good indicator of potential international performance. You cannot assume that your target audience will be the same wherever you expand.
Build off of your current reputation: If you begin changing your brand name, logo, taglines, color palette, values, etc., it may look like you're trying to develop an entirely new brand. Over-localizing or mistranslating content can negatively affect your brand.
Localize Your Brand and Break Into New Markets
Localization will be crucial to your success if you want to expand into global markets. Localization is how your brand can form a relationship with your customers by making them feel that you truly understand them and their culture. By prioritizing professionally localized content for your company, you can feel confident that your brand, website, and business will be better received in global markets, ensuring that your meaning and intent do not get lost between languages and cultures. Using a professional translation service like MotionPoint will ensure that experts will provide accurate and thoughtful localization for worry-free expansion wherever your business takes you.
Last updated on September 22, 2022