You know that global customers won't visit a website they can't read.
But you probably don't know the common pitfalls, and best practices, of website translation.
Website translation is unique. Even seasoned marketers who've overseen traditional localisation projects rarely understand the problems that can delay or derail a website translation project.
This e-book will help you understand how to plan for those problems, and overcome them with best practices and smart technologies.
You'll learn:
How multilingual CMS solutions are inadequate for daily website translation needs
The dangers of too-good-to-be-true translation pricing
Why great vendors specialize in localising content for specific markets
How costs and complexity can be minimised with proxy-based technology
Finding the right website translation solution doesn't have to be hard. Make sure you're considering every factor essential to ensuring a quality user experience.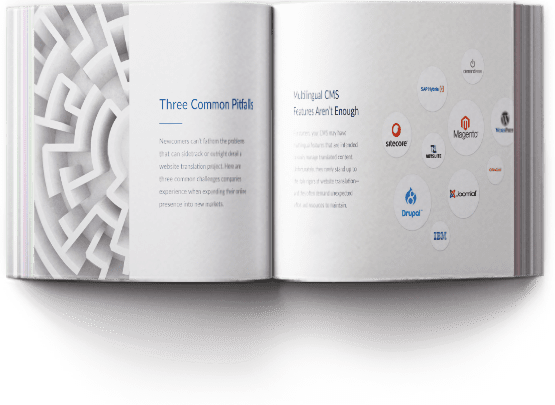 In this e-book, you'll discover:
How most website translation approaches require your active involvement, which leads to delays and higher costs
How great vendors translate all online content, including text, images and AngularJS-powered applications
Why you should translate multichannel content for global markets
Remember: It's critical to choose a technically-advanced solution that effortlessly sidesteps the common pitfalls of website translation … and delivers on the promises of best practices.
Download the e-book