Companies experience UX localisation issues when their websites weren't designed with translation in mind.
These unforeseen problems-such as partially-translated content and compromised functionality-often alienate global customers, and send them to competing brands that offer superior localised experiences.
Our new e-book can help your designers and developers sidestep these costly challenges by offering best practices such as:
Unique ways to design websites to accommodate the nuances of localisation
How to avoid potential functional disruptions and design problems
Coding considerations for multimedia and omnichannel content
Discover how properly prepping your site for translation can prevent needless costs and restructuring down the road.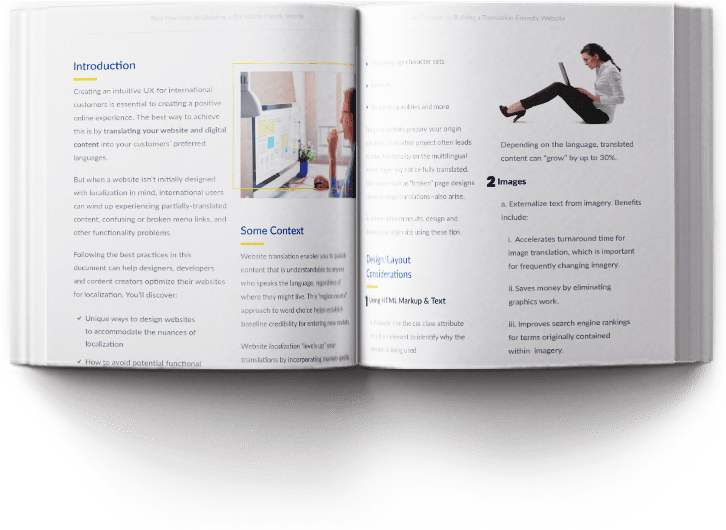 Download this e-book containing:
Critical info on a common side-effect of translation that can break page designs
Advice on how to address front-end and back-end functionality to accommodate localisation
Considerations for international SEO
Remember: When designers ignore these best practices, it can ultimately lead to customer confusion—and may even drive them away for good.
Download the e-book